The Neapolitan Baroque reflects the magnificence, the refinement and the culture of this Mediterranean metropolis. Its monumental and compelling paintings reveal emotional sensuality, as well as emphatic and theatrical conflicts. The exhibition presents the realism and the strength of paintings which encompass the experience of poverty, brutality, and decline. This Golden Age of Italian painting begins in 1606 with the arrival of Caravaggio in Naples. In the following decades Naples evolves into one of the world's leading capitals of the arts. The paintings by Jusepe de Ribera, Artemisia Gentileschi, or Francesco Solimena would become taste making models of artistic innovation for all Europe.
Caravaggio's Heirs
Artemisia Gentileschi, Judith and Holofernes, 1612–1613. Naples, Museo di Capodimonte. Photo: Ministero per i Beni e le attivita culturali e del turismo, Fototeca del Museo di Capodimonte, Napoli.

Giovanni Battista Caracciolo, Double Portrait of Two Doctors as the Saints Cosmas and Damian, around 1620. Berlin, Staatliche Museen, Gemäldegalerie. Photo: Gemäldegalerie, Staatliche Museen zu Berlin, Preußischer Kulturbesitz.

Matthias Stomer, The Banquet in Emmaus, around 1633–1635. Naples, Museo di Capodimonte. Photo: Ministero per i Beni e le attivita culturali e del turismo, Fototeca del Museo di Capodimonte, Napoli.

View into the Exhibition. Photo: Museum Wiesbaden / Bernd Fickert.

View into the Exhibition. Photo: Museum Wiesbaden / Bernd Fickert.

View into the Exhibition. Photo: Museum Wiesbaden / Bernd Fickert.

View into the Exhibition. Photo: Museum Wiesbaden / Bernd Fickert.
The arrival of Michelangelo Merisi, better known as Caravaggio (1571—1610), marks the beginning of the Baroque period in Naples. In no time, he became a celebrated figure and paragon for many subsequent generations of Neapolitan artists. The novelty of his light-dark painting and provocative representation of reality served as inspiration for the development of a local school of style known and respected throughout Europe. An entire series of renowned painters, including Fabrizio Santafede (ca. 1560—1710), Giovanni Battista Carracciolo, referred to as Battistello (1578—1635), Massimo Stanzione (1585—1656) and Artemisia Gentileschi (1593—1653), took up and further developed Caravaggio's characteristic style.

Jusepe de Ribera (1591—1652), a native of Valencia, achieved a unique synthesis in his work between the intensive study of the natural world and a technique accentuating texture.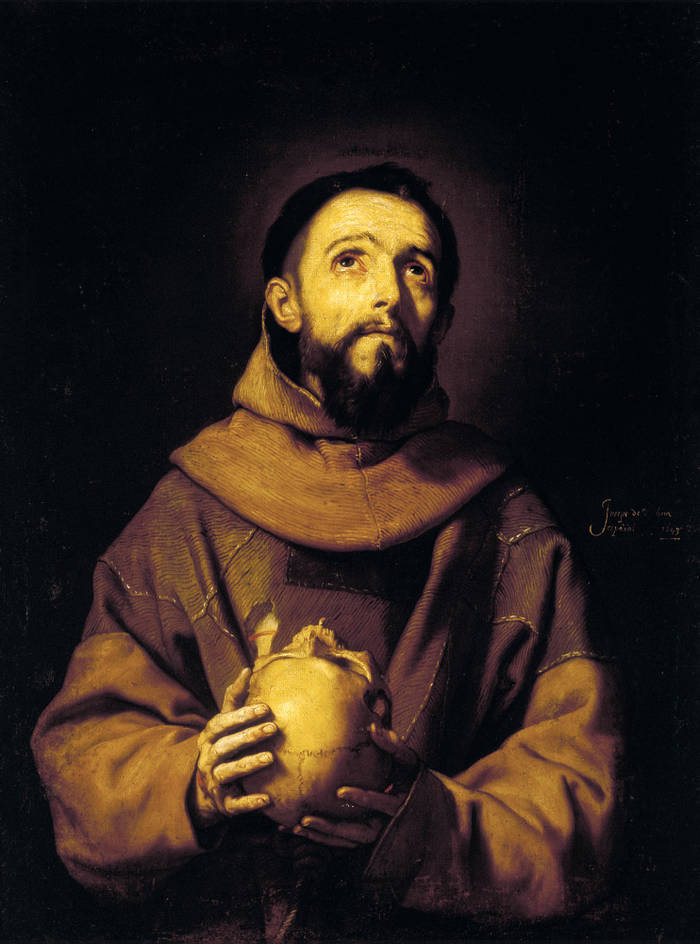 An artist of the Counter-Reformation, his keen sense for dramatic effect and unequalled mastery of light and shadow gave Ribera's anatomically precise depictions of hermits, martyrs, and visionaries tremendous aesthetic affect.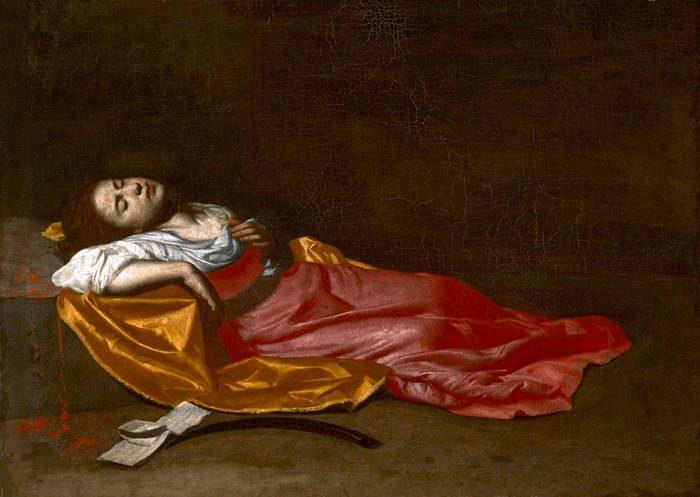 Zenith of Baroque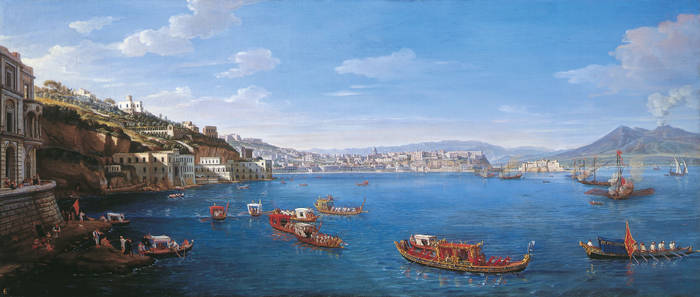 Sometime in the mid-17th century, a new generation of Neapolitan painters, such as Aniello Falcone (1607—1656) and Domenico Gargiulo (1609—1675), schooled in their native city, emerged onto the cultural stage. This generation of artists painted chiefly images with small figures, featuring dark, haunting — often battle scenes. Salvator Rosa (1615—1673) takes up these new motifs and develops them in dialogue with knowledgeable collectors and patrons in unique directions. At the same time, the period marks the beginning of the great workshops of Mattia Preti (1613—1699), Luca Giordano (1634—1705) and Francesco Solimena (1657—1747), who, fostered by the financial support of both church and gentry, successfully "branded" Neapolitan painting with their impressive history paintings, even exporting an enormous number of exquisite works throughout Europe, which have made their way into numerous museum collections.
Naples — Turbulent Metropole and Vibrant Artistic Center
Seventeenth-century Naples was one of the most densely populated cities in Europe. Under Spanish rule, the city seaport developed tremendous appeal as an international center of trade. The subsequent boost in artistic production derived from the Spanish viceroy and nobility's thirst for selfrepresentation, as well as from increased religious propaganda. The resulting social tensions eventually erupted 1647 in an uprising led by the fisherman Masaniello that reverberated across the European continent. The reality of Neapolitan city life, however, continued to be shaped by extremes — the display of splendor and flourishing cultural life was juxtaposed by catastrophies such as the eruption of Vesuvius in 1631, the outbreak of pest in 1656 and the earthquake of 1688.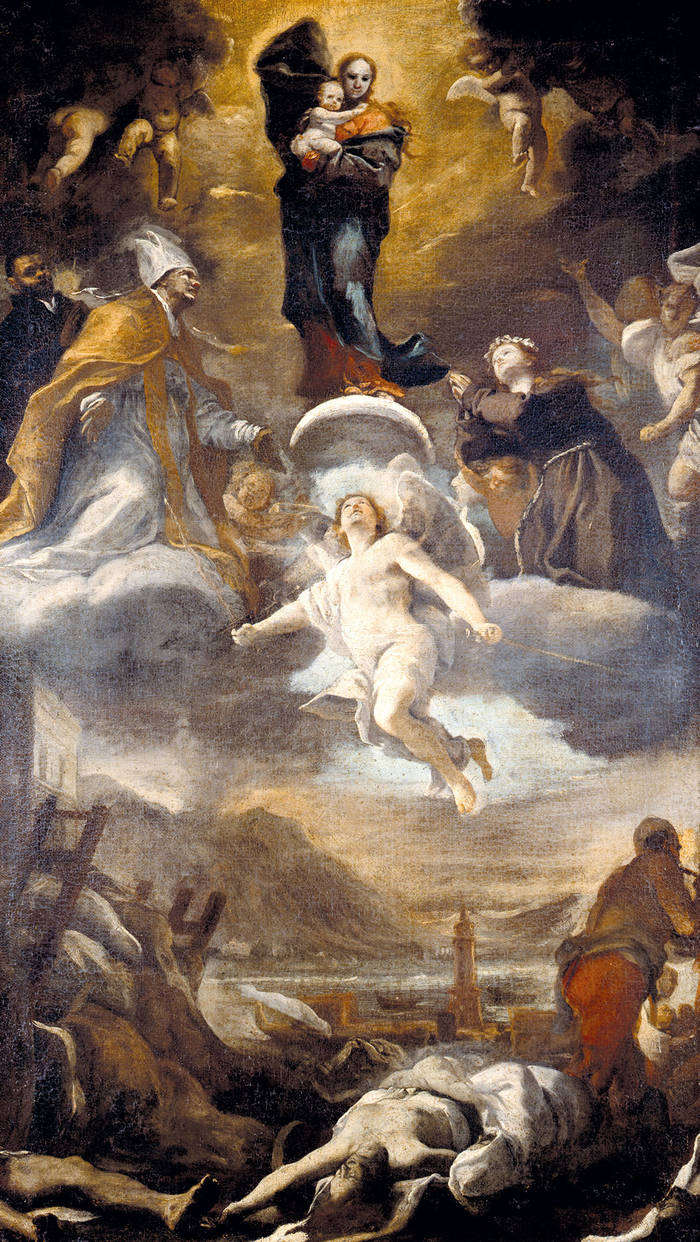 Naples in Wiesbaden
The fundamental contribution of Naples to European Art History will be presented at the Museum Wiesbaden for the first time on this scale in a German museum. With loans from the Louvre in Paris, the Uffizi Gallery in Florence, the Kunsthistorisches Museum in Vienna and the Museo di Capodimonte in Naples, the exhibition will bring this flourishing Golden Age of Italian Painting for four months to the Hessian State Capital.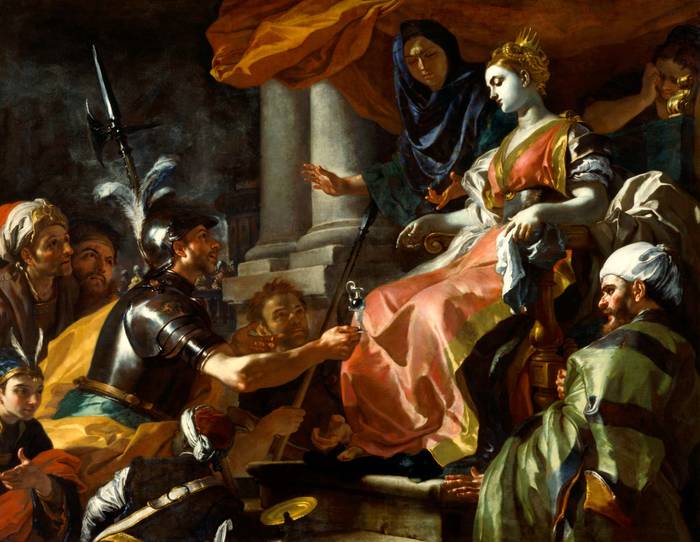 A unique feature of the exhibition is its inclusion of extensive sketches by the Neapolitan masters, which shed new light on the final works in a variety of ways. A number of the sketches have been to date unknown or newly attributed and are on display to the public for the first time. Sculptures and handcrafted objects also inspire a fascinating dialogue with the masterful paintings.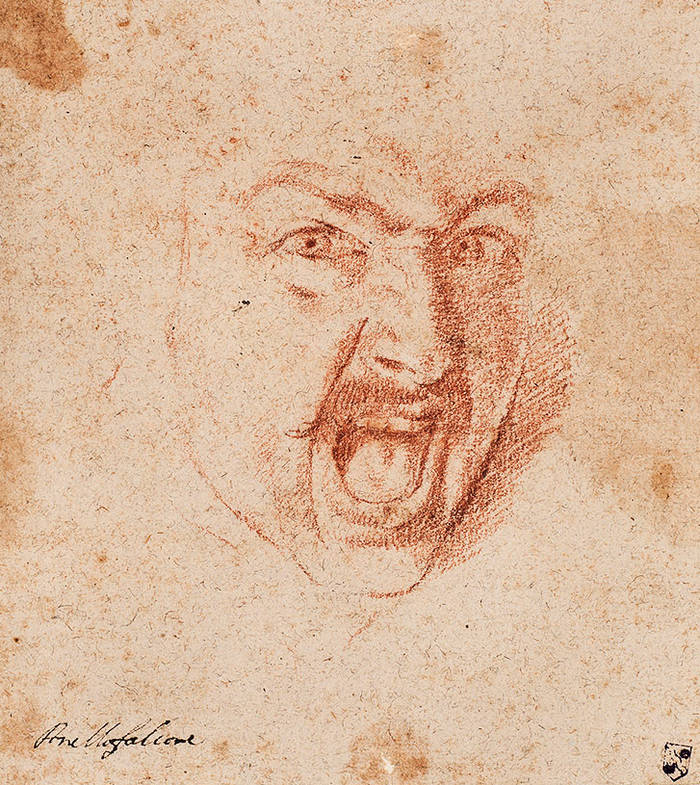 Exhibition Catalog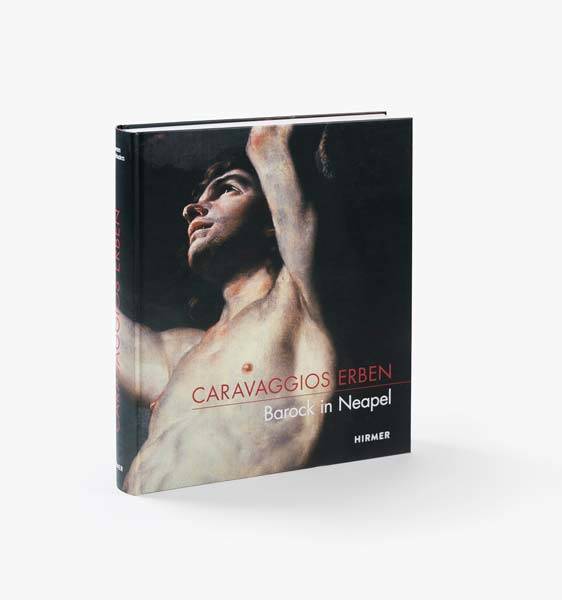 Caravaggios Erben
Barock in Neapel
Peter Forster, Elisabeth Oy-Marra, Heiko Damm for the Museum Wiesbaden (Editors)

576 pages, 490 pictures, 25 x 28,5 cm
Hirmer Verlag, 2016
ISBN 978-3-7774-2644-0
We will be pleased to send you the catalog by post. Please send your request to: jessica.krimmel@museum-wiesbaden.de
Hier finden Sie das Begleitprogramm zur Ausstellung, sobald es im Veranstaltungskalender veröffentlich wurde.