V.i.S.d.P. and TDG: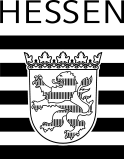 Museum Wiesbaden
Hesse State Museum of Art and Nature
Dr. Alexander Klar
Friedrich-Ebert-Allee 2, 65185 Wiesbaden
Tel +49 (0)611 ⁄ 335 2170, Fax +(0)611 ⁄ 335 2192
direktion@museum-wiesbaden.de
Museum Wiesbaden is one of three state museums in the State of Hesse governed by the Hesse State Ministry of Arts and Sciences. The three museums — Museum Wiesbaden, the Hesse State Museum Darmstadt and the Museum Landscape Hesse-Kassel — together with the Palace Administration of Hesse and the State Monuments Office, form the "Historical Heritage Management" collections, which is solely responsible for budget preparation.